4 Ways To Use WD-40 For Your Car | Mission, TX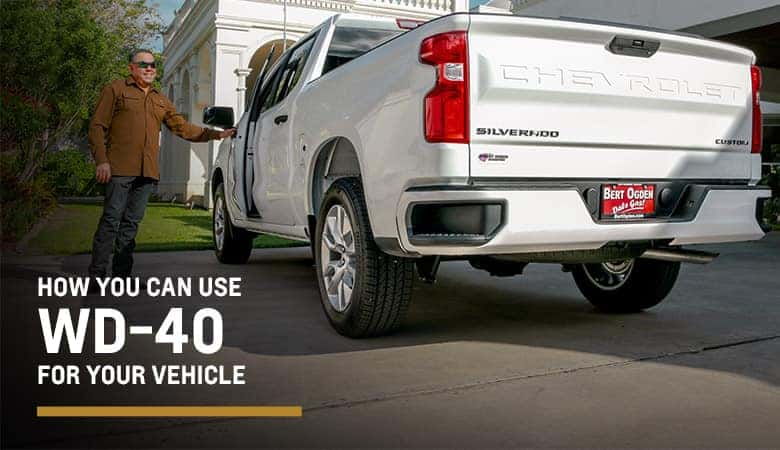 Folks who buy a used car from Bert Ogden Mission Auto Outlet here in Mission, Texas, do so because they like to be smart with their budget. Are you looking for more ways to save money when it comes to your car? Avoid costly repairs or services by trying out something we all have at home: WD-40. This magic tool can fix a lot more on your vehicle than you might think.
Here are four uses for WD-40 on your car, truck, or SUV:
Keep bugs off your grille
 Tired of bugs on your grille and windshield after a long drive on the highway or out in the country? Just spray the grille and surrounding area down with WD-40, and bugs will slide off your vehicle instead of splattering on the hood.
Remove unwanted bumper stickers
If you buy a used car at Bert Ogden Mission Auto Outlet, there's a small chance you might inherit someone else's bumper sticker. Or perhaps you placed a bumper sticker on your own car years ago that you no longer want. Whatever the reason, you can simply spray down the bumper sticker with WD-40, then use a razor blade to peel it off.
Clear out any oil stains
If you change your oil at home in the garage or on the driveway — or if your old car is just leaking — you might be left with some unwanted oil stains on your garage floor or driveway. No need to rent an expensive power washer; just spray the area with WD-40, and then use a hose to wash it away. The stain should largely be gone.
Prevent your car door lock from freezing
If your old used car still requires a physical key (no fob) for unlocking, you can use WD-40 to help protect yourself when temps drop. Spray down your locks before it gets cold, and you'll prevent them from freezing over.
Get a closer look at the high quality inventory of pre-owned vehicles at Bert Ogden Mission Auto Outlet in Mission, Texas.
---