Bad Habits Ruining Your Car | Mission, TX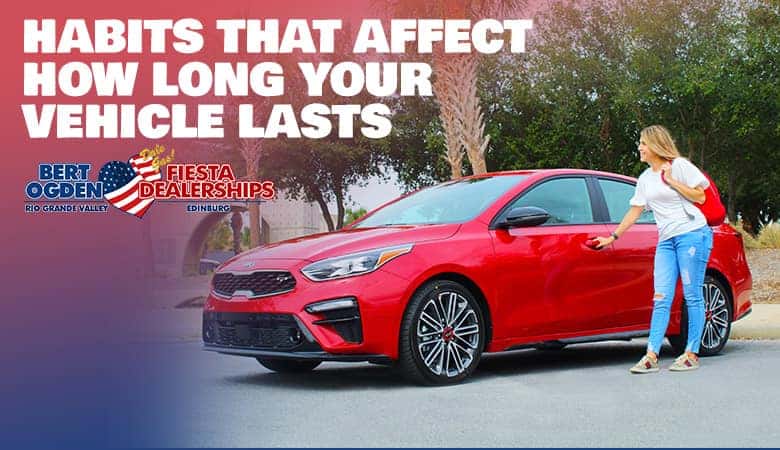 When you buy a used car from Bert Ogden Mission Auto Outlet, you can be sure you are getting a high-quality pre-owned vehicle. But, if you want that car, truck, or SUV to last you for years to come with minimal issues, you have to be smart with how you drive and take care of it. The simplest way to help ensure it drives safely, smoothly, and efficiently for the miles ahead is to avoid these common bad habits:
Not keeping up with routine maintenance
 The single most important thing you can do to ensure your vehicle's longevity is to stay on top of required maintenance. Just consult the owner's manual to see what maintenance your vehicle needs at each milestone. In general, you should take your vehicle in for maintenance every 5,000 miles for the basic oil change and tire rotation; at certain milestones, your vehicle may require additional services, like brake maintenance or spark plug replacement. Avoiding these necessary maintenance items can result in damage to crucial vehicle components, like the engine or car battery.
Driving like a maniac
 It's pretty simple: Follow the laws of the roadway. Don't speed, avoid hard braking and fast accelerating, don't cut others off, etc. Doing these is not only dangerous (and can lead to an accident that totals out your vehicle), but these acts are also very hard on your vehicle and will wear it out much sooner than if you were to drive your vehicle responsibly.
Not washing your car regularly — and waxing
 Who cares about car washes if you have an old junker, right? Wrong. Car washes protect your vehicle's exterior and underbody from rust, and rust is your vehicle's worst enemy. Get regular car washes for your used car, and occasionally, spring for a wax and maybe even an interior detail.
If you are ready to upgrade your ride, check out the high-quality inventory at Bert Ogden Mission Auto Outlet in Mission, Texas.
---