CARFAX® FAQ | Mission, TX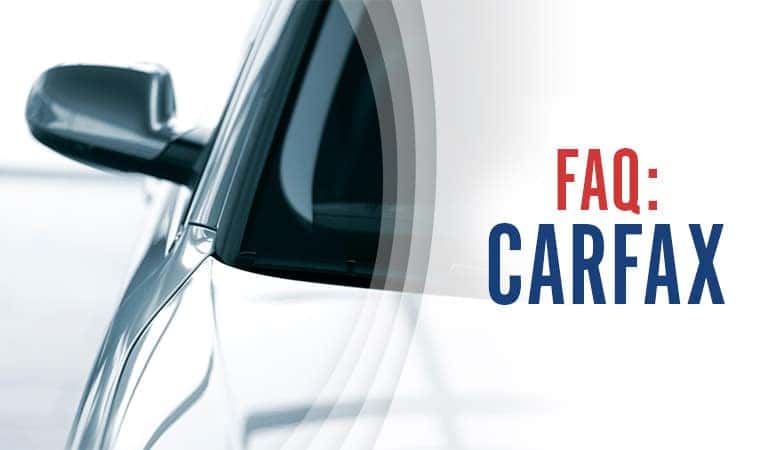 Purchasing a used car is a great way to save money, but because you don't know the vehicle's full history, you might have some reservations. The single best thing you can do when purchasing a used vehicle is to get a copy of the CARFAX® Vehicle History Report™, which will detail the vehicle's full history so that you have no questions about how it was driven in the past.
Whether you are purchasing a used car, truck, or SUV from Bert Ogden Mission Auto Outlet here in Mission, Texas, we highly recommend getting your hands on a CARFAX® report. Here's a little more info on them:
What's In A CARFAX® Report?
Your CARFAX® Vehicle History Report™ will have all the information you could ever want about a used vehicle. In it, you will find the vehicle's use case (personal vehicle, fleet vehicle, rental, etc.), odometer readings, accident and repair history, lien and repossession history, manufacturer recalls and buybacks, number of past owners, salvage and junk status, and emission inspection statuses.
How Does CARFAX® Get Its Data?
CARFAX® relies on an abundance of resources to compile its data. In total, its data-gathering team has more than 15 billion records, collecting on average 3.5 million each day. Among its main sources are the following:
Extended Warranty Companies
Service and Maintenance Facilities
Collision Repair Facilities
State Inspection Stations
Auto and Salvage Auctions
Motor Vehicle Agencies in the U.S. and Canada
How Much Does It Cost?
Getting a CARFAX® report is well worth the cost — and luckily, they aren't prohibitively expensive. You can get a vehicle history report for just $39.99. If you are shopping around, consider spending $59.99 to get access to five reports over 60 days or $69.99 for unlimited access to reports over 60 days.
---
Stop by Bert Ogden Mission Auto Outlet in Mission, Texas, for a test drive.