How To Get The Most Value Out Of Your Car | Mission, TX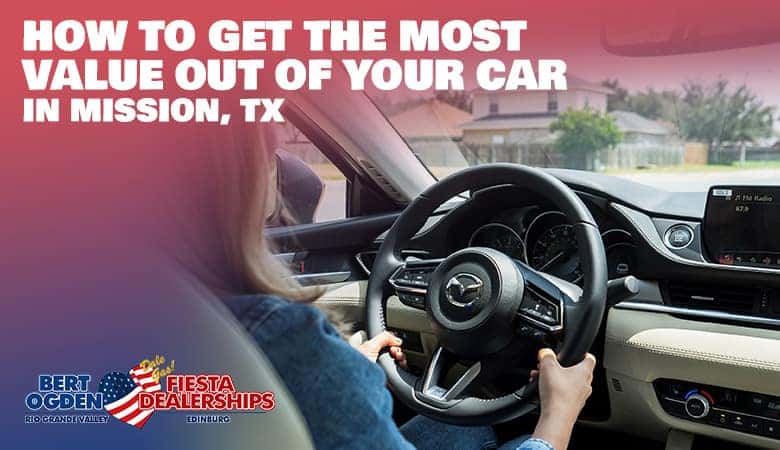 It is no secret that cars depreciate in value over time. That is why you can find much more affordable used cars, trucks, and SUVs here at Bert Ogden Mission Auto Outlet in Mission, Texas, than you can on new vehicle lots.
Despite such depreciation, you can still get a lot of value out of your car by taking good care of it — both by enabling yourself to drive it over a longer period of time and by recouping more value when selling it.
So how can you invest in and take care of your car to help ensure you get the most value out of it? Here are a few important tips:
Stay on top of routine maintenance
This, more than anything else, is the most important thing you can do to help support the longevity of your car. Follow all the maintenance milestones in your owner's manual, taking your vehicle to a certified technician for oil changes, tire rotations, brake maintenance, air filter changes, spark plug replacement, and more. During such maintenance, the mechanic will also do a thorough multipoint inspection to pinpoint potential issues with your vehicle, which they can then fix before they become more problematic and more expensive to repair.
Drive safely
Aggressive driving — hard braking, fast acceleration, sharp turns, speeding, etc — put unnecessary wear and tear on your vehicle. Reckless driving is a surefire way to reduce the longevity of your vehicle. Plus, it can be illegal and unsafe.
Get car washes
Regular car washes and waxes protect the exterior of your vehicle. You want the exterior to stay looking good for resale, as it's the first thing a potential buyer will see. Consider it the curb appeal of the automotive sales world. A dirty exterior with rust spots will drive down the price of your vehicle.
If you are ready to upgrade your vehicle, visit Bert Ogden Mission Auto Outlet in Mission, Texas. Our lot is filled with high quality pre-owned cars, SUVs, and trucks.
---