Why Buy A Used GMC | Mission, TX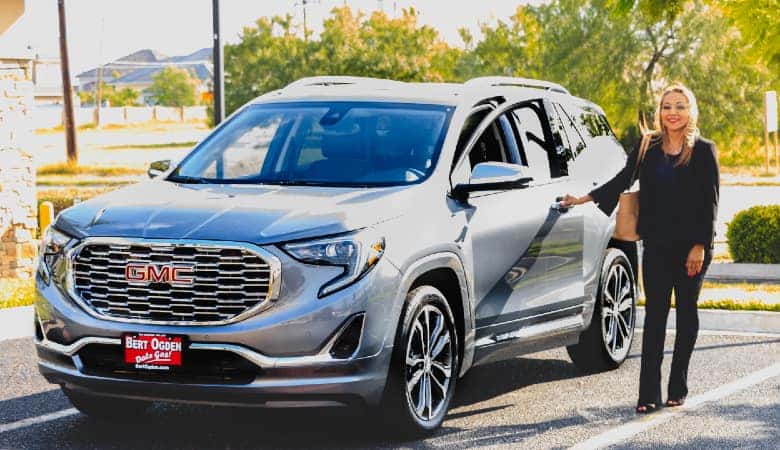 New vehicles, especially from premium brands like GMC and especially bigger models like SUVs and pickup trucks, can be expensive. That's why many turn to used trucks and SUVs at Bert Ogden Mission Auto Outlet. Buying a used GMC truck or SUV at our dealership gives you lots of options, lowers your costs, and guarantees you high quality. Those are just three of the many reasons to buy a used GMC model like the Terrain, Acadia, Canyon, Yukon, Sierra 1500, or Sierra HD.
Lots Of Options
When you buy used, you are not limited to only the models that an automaker is designing and selling for that year. Instead, you can find older GMC models that may have discontinued features or colors that you would prefer to have. You may even find a now discontinued model.
Lowers Your Costs
Buying a new truck or SUV means you will pay large sums of money only to see a massive reduction in value due to depreciation as soon as you drive off the lot. You avoid this major depreciation hit when you purchase your truck or SUV used instead. When you purchase used, you also encounter a lower overall cost because the vehicle has had a prior owner and a history of its own. That leads to a lower down payment and lower monthly payments. Not to mention, you can count on paying lower insurance premiums to insure a used vehicle.
Guarantees You High Quality
GMC is known as a premium truck and SUV brand, offering higher quality than mass market competitors. GMC models are built to last, so when you buy used, you can rest assured you are getting a safe, efficient, and dependable truck or SUV that will be around for years to come.
---
Contact Bert Ogden Mission Auto Outlet in Mission, TX to learn more about buying a used GMC model.