Xenon Vs LED Lights | Mission, TX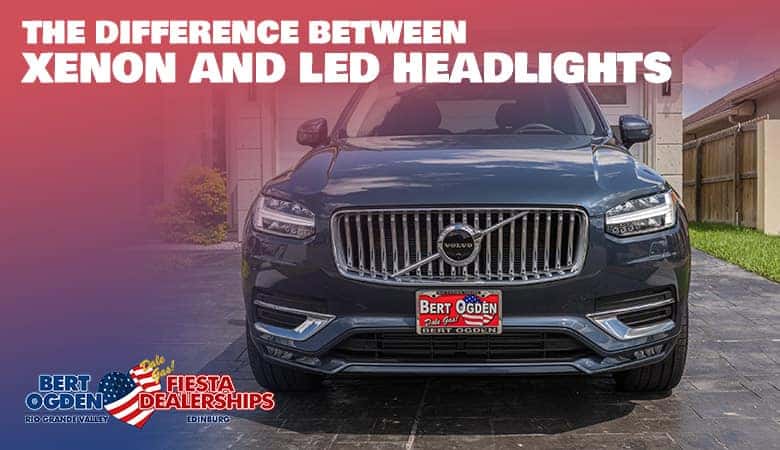 Halogen lights used to be the standard headlight for cars, trucks, and SUVs, but over the years, two alternatives have grown quite popular: xenons and LEDs.
If you are browsing used vehicles at Bert Ogden Mission Auto Outlet and are seeing these terms but can't explain the difference, use our handy guide below:
What Are LED Lights?
LED lights are notable for their distinct white color. Automakers have begun to use them quite commonly because they are the most affordable to manufacture.
But that's not the only reason automakers are fond of them. They also allow them to create more stunning headlight designs; their small size allows automakers to arrange them in unique patterns.
Even more important, LED headlights are more efficient than halogens, and they're also more efficient than xenon headlights, too. Over time, they will grow dimmer before burning out. They do cast a brighter light than xenons as well and more commonly get the highest safety ratings from the Insurance Institute for Highway Safety.
What Are Xenon Lights?
Xenon lights have the more luxurious look to them — or at least they did back in the day. They cast a more bluish light. While they are quite efficient (much more so than halogens), they aren't as efficient as LEDs and are more expensive to manufacture.
Xenon headlights got their start on luxury cars and still carry that luxurious distinction. However, they have a tendency to blind oncoming traffic, so automakers have had to find creative ways to automatically point xenon lights away from drivers.
So, Which Should You Get?
If you're deciding between two used cars, don't let the type of headlights be the determining factor unless there is absolutely no other way you can make the decision. If that's the case, we tend to recommend LEDs for their safety and efficiency.
---
Discover your new pre-owned car, truck, or SUV at Bert Ogden Mission Auto Outlet in Mission, Texas.