How to Make Your Used Car Feel More Luxurious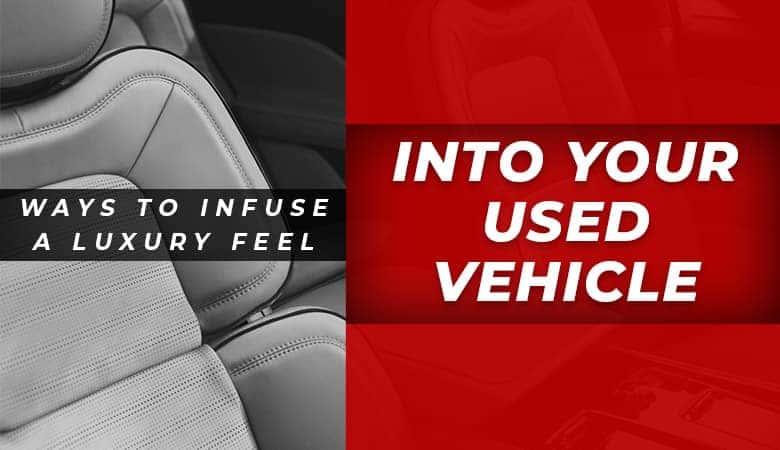 Driving a used car, truck, or SUV is a great way to be savvy with your savings, especially in trying times like these. Just because you go with a used vehicle from Bert Ogden Mission Auto Outlet does not mean you can't treat yourself to something extra. Inject some luxury feel into your used vehicle with the following ideas:
Buy a used luxury model
If you haven't yet bought your used vehicle, this is the best tip. Just budget enough to buy an actual luxury model. Because you are buying used, you may be surprised to find that luxury vehicles from the likes of BMW, Mercedes-Benz, and even Maserati are within your price range. We have great deals on a wide range of used luxury cars, trucks, and SUVs at our dealership in Mission.
Upgrade the safety
Luxury models are typically known for their advanced safety technologies, whether it's a Lexus, a Volvo, or an Alfa Romeo. Just because your used vehicle doesn't have those luxurious driver-assist safety technologies doesn't mean you can't help keep your family safe. You can buy technologies like a blind spot monitor, collision-warning system, and a backup camera system aftermarket to enhance the safety of your used car or SUV.
Add on the eye candy
You can give new life to your used car, truck, or SUV simply by upgrading some of the materials. Some easy and affordable upgrades that enhance the appearance include higher-performance wheels, more luxurious floor mats, and a leather steering wheel cover. You can even install more advanced stereo systems to impress passengers.
Keep up with the car washes
Maintaining the exterior of any vehicle, new or used, luxury or not, goes a long way. Keep your vehicle looking like new by staying on top of car washes and waxes, and get your car detailed every now and then to treat yourself.
---
Check out our inventory of high quality used cars, SUVs, and trucks at Bert Ogden Mission Auto Outlet in Mission, Texas.