Why Buy A Used Luxury Car | Mission, TX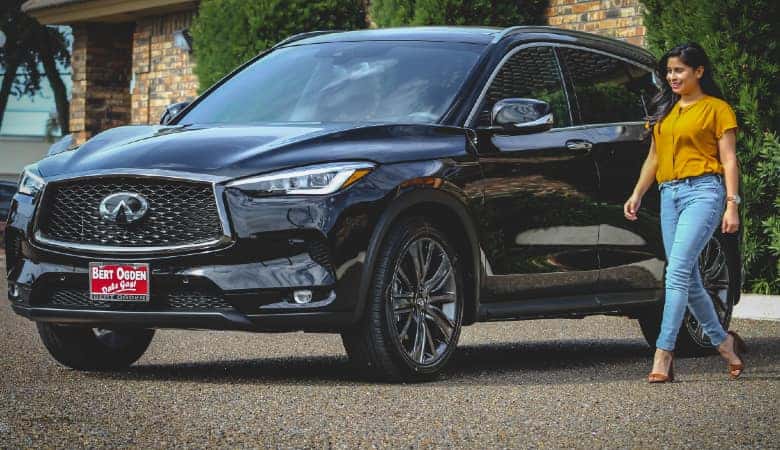 Driving a luxury car or SUV from an automaker like BMW, Mercedes-Benz, Lexus, and the like is a rewarding experience, but unfortunately, the cost can be prohibitive for most drivers. If you have always dreamed of enjoying the elegant styling, heightened performance, and advanced technologies found in luxury vehicles but are challenged by your budget, consider buying a used luxury model at Bert Ogden Mission Auto Outlet. Here are a few reasons to buy a used luxury car or SUV:
You'll Save Money
Buying a new luxury car or SUV can cost you way more than you may be willing to spend. Instead, let someone else make the major initial investment (and take the massive depreciation hit) when they buy a luxury vehicle new. Then you can swoop in and buy it used a few years later, allowing you to enjoy all it has to offer at a greatly reduced price. That means a lower down payment, a lower monthly payment, and lower insurance premiums compared to buying new.
Best Safety Technology Around
Luxury vehicles tend to offer more comfort and convenience features, higher-performance engines, and, most importantly, innovative safety technologies. Safety technologies have a trickle-down effect: The latest and greatest appear first on luxury models and eventually make their way down to regular vehicles. That means you can get the same safety features you'd find on a new Toyota, Ford, or Chevy model — but on a used luxury vehicle at a more affordable price.
Stellar Maintenance Experience
Luxury vehicle dealerships typically offer a luxurious maintenance experience that you can be a part of when you service your vehicle at one of those dealerships. That means, although you bought your car used, you may be able to enjoy perks like a comfy waiting area, a free loaner, and more.
---
Contact Bert Ogden Mission Auto Outlet in Mission, Texas, and learn more about the perks of buying a used luxury model.