Why Buy A Used Mazda | Mission, TX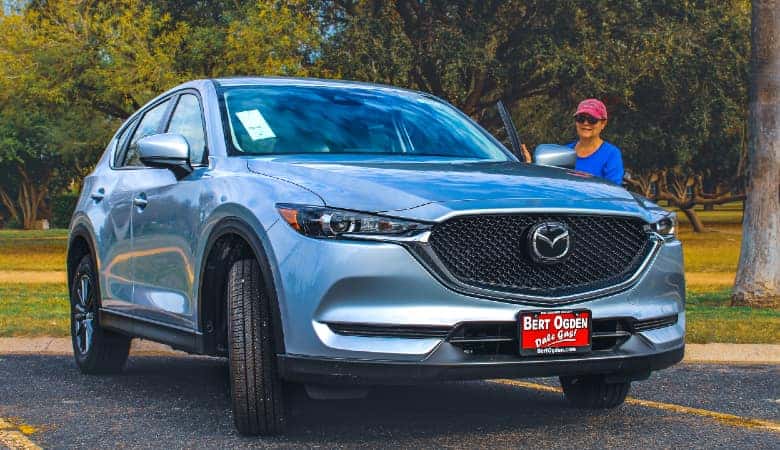 Mazda continues to deliver high-quality cars and SUVs known for their advanced technologies (safety chief among them), stylish design, and balance of performance and efficiency. That makes Mazda models ideal for used car buyers; they maintain their value well beyond their first drivers and can save you a lot of money compared to buying new. Here are just a few reasons to consider buying a used model from Bert Ogden Mission Mazda like the Mazda CX-5 or Mazda3.
High Reliability
Mazda is renowned in the industry for its highly dependable and innovative SKYACTIV® TECHNOLOGY that outlasts the competition. Because of the automaker's advanced safety technologies, its models are less likely than competitors to be involved in accidents as well. These are both priorities you should consider when you are buying used.
Better Investment
The number one advantage of buying a used car is the lower sticker price compared to the one on a new model. Plus, you avoid the major depreciation loss that buyers of new cars experience the second they drive their new vehicle off the lot. A used vehicle requires a lower down payment and lower monthly payments (assuming you don't just pay out of pocket all at once) and lower insurance rates, which will help you save money for years to come.
More Options
When you buy new, you are limited in your options. Automakers can only offer so many vehicle variations and types at a time. But buying used allows you to open up the automaker's list of best sellers and pick a now discontinued model or feature that you absolutely love. Some of the now discontinued greatest hits from Mazda include the Mazda2, Mazda5, and Mazda6 Hatchback.
---
Contact Bert Ogden Mission Auto Outlet in Mission, TX and find out what used Mazda model is right for you.