Why Buy A Used Subaru | Mission, TX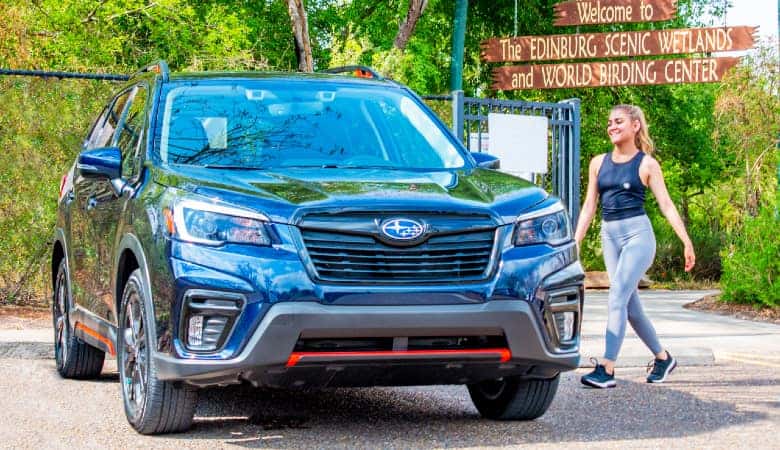 Shopping for a new daily driver can be an overwhelming process, and when you are on a budget, looking at the high sticker prices can even be discouraging. For many like you, buying used makes a lot more sense, especially when it comes to a high-quality brand like Subaru. Buying a used Subaru vehicle can save you a lot of money while still guaranteeing you safety and dependability in your daily commutes. Here are a few reasons to buy a used Subaru Forester, Crosstrek, Impreza, Legacy, or other Subaru model at Bert Ogden Mission Auto Outlet:
The Savings
Buying used makes a lot of sense if you're looking to make a wise automotive investment. That's because, truth be told, buying new is not a great investment. New vehicles lose a significant chunk of value to depreciation the second you drive them off the lot. By buying used, though, you will enjoy the cheaper value of the vehicle since the depreciation was absorbed by the first owner. Plus, you are more likely to recoup what you spend when you turn around and sell it, and it also means a lower down payment, lower monthly payment, and even lower monthly insurance premiums because used cars and SUVs are cheaper to insure.
The Quality
Subaru is known for its high quality in every aspect of its vehicles. From its commitment to safety to its Symmetrical All-Wheel Drive to its durable materials, Subaru leads the industry in dependability. When you buy a used Subaru model, you can feel confident that your investment will last you for years to come.
The Options
If you buy a new Subaru, you are limited to the brand's current lineup. When you open yourself up to a used model, though, you can try out now discontinued Subaru options, like the Tribeca or the Baja.
---
Contact Bert Ogden Mission Auto Outlet in Mission, TX to find out more about our lineup of used Subaru models.