Modernize Your Used Car with Tech Upgrades | Mission, TX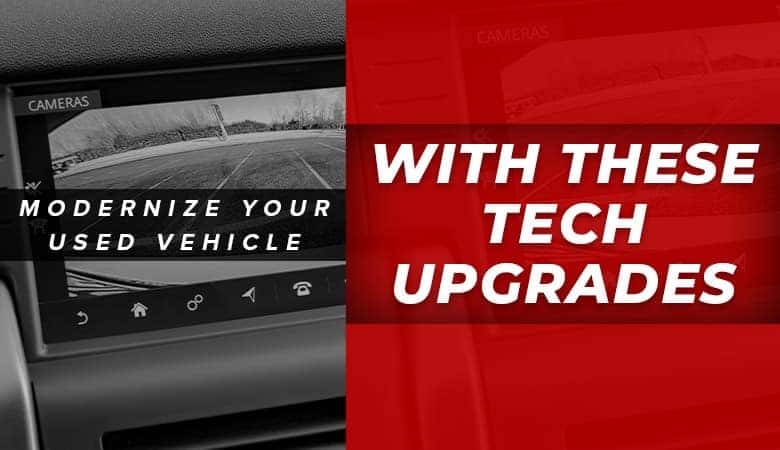 Buying a used car, SUV, or truck is a fantastic way to keep more of your hard-earned money in the bank. No matter your reason for buying used — first-time buyer or savvy saver — you can rest assured your money is going to good use when you purchase used from Bert Ogden Mission Auto Outlet.
The one thing you might be missing, though, in a used vehicle is the latest and greatest technologies. Technology is evolving so fast these days, so when you buy used, you might not be getting the best safety and entertainment features on the market. That doesn't mean you need to go shell out an exorbitant amount for a new vehicle. Instead, buy the used car at the much lower price and then consider purchasing aftermarket tech upgrades to fill in the gaps.
Comfort and convenience tech upgrades
We'll admit it: New cars these days come with great features to maximize comfort and convenience. But there's no reason to spend money on a new car when you can buy a used car and add aftermarket accessories that improve both comfort and convenience. Among such aftermarket technologies are seat warmers, remote start, and massaging chairs.
Safety tech upgrades
Safety technology is the most effective argument for buying a new vehicle over a used one. But you can save significant money by buying used and then adding on aftermarket safety systems. Some of the aftermarket safety technologies you can find include rearview cameras, tire pressure monitoring systems, and even a blind spot monitor.
Entertainment tech upgrades
Infotainment systems have come a long way in recent years, especially with the advent of Apple CarPlay® and Android Auto™. However, you can get the same level of smartphone integration with something as simple as USB converters or as complex as a brand-new stereo system with Bluetooth® connectivity.
---
Get a closer look at our expansive inventory of great used cars at Bert Ogden Mission Auto Outlet in Mission, Texas.