Tips for Buying a Used Luxury Car | Mission, TX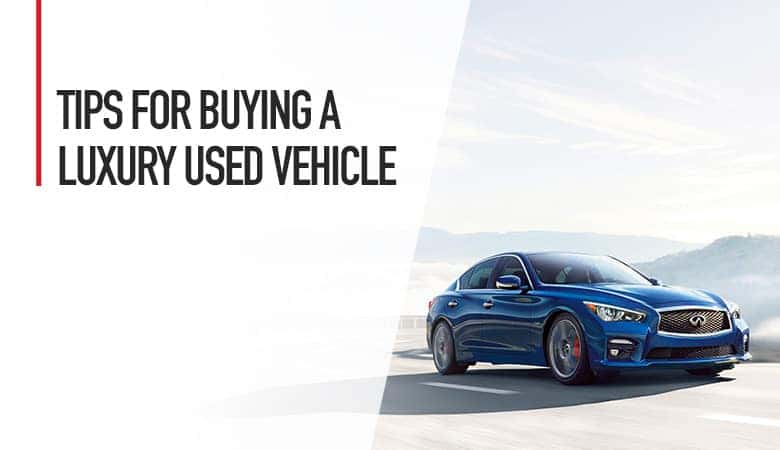 Bert Ogden Mission Auto Outlet has a wide range of used luxury vehicles from a range of automakers including BMW, Cadillac, Mercedes-Benz, and Jaguar. Whether you are in the market for a used Alfa Romeo, pre-owned Genesis, used INFINITI, used Audi, or pre-owned Maserati, we likely have what you are looking for as well.
We stand behind the quality of all our used vehicles, but we always want our customers to feel confident in their purchases, especially when they are spending a little more to upgrade to the luxury level. That's why we offer these tips for buying a used luxury car:
1. Always have it thoroughly inspected.
Ask to take the vehicle on a test drive to your trusted mechanic. Have the mechanic look over the vehicle for potential problems and get an estimate for how much it would cost to fix any issues. Luxury vehicles offer advanced technologies and systems, which are great — but can also be more expensive to repair.
2. Look at the vehicle history report.
We encourage this for any used vehicle you are considering, luxury or not. The vehicle history report will give you information about the number of drivers, past collisions, and maintenance history.
3. Check out the command system.
Older used cars do not always have infotainment and command systems, but luxury vehicles were the first to get these, so used luxury cars are more likely to have them. Try syncing your phone via cord and Bluetooth® to ensure this system works before making your offer.
4. Check for modifications.
Drivers who can afford new luxury vehicles are more likely to make aftermarket modifications. But not all modifications are made equally. If an amateur installed something aftermarket but did so incorrectly, you don't want to get stuck with their poor handy work.
---
Get a closer look at our inventory of used luxury models at Bert Ogden Mission Auto Outlet in Mission, Texas.