Tips for Driving Safely in the Rain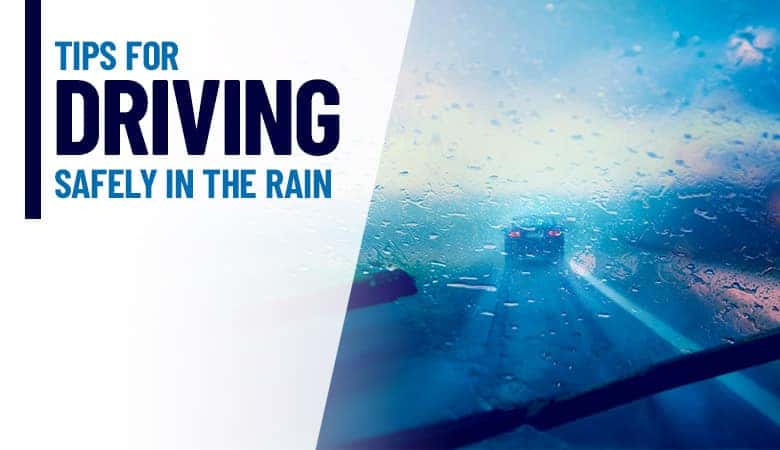 Mission, Texas, sees its fair share of spring weather. It's not all sunshine and roses in South Texas. If you're a native to the area, you know that Texas can see major thunderstorms in the spring, and that rain seems to follow us straight through the end of hurricane season.
Whether you are new to driving in the Texas rain or could use a refresher after a long winter, brush up on these tips for driving in the rain this spring:
Reduce your speed
Driving the speed limit should always be something you keep in mind when you are behind the wheel, but it's especially important when driving during rainstorms. In fact, we recommend dropping below the speed limit to help account for rainy conditions. Hard braking and turning sharply in the rain will also put your safety at risk.
Maintain a safe distance
It's harder to brake in the rain because of reduced traction, so it's a good idea to increase the distance between you and the vehicles around you. This gives you the room you need to stop safely.
Use your headlights
When it's raining, visibility decreases. Combat this by flipping on your headlights. This will help you see and also make your car more visible to others.
Wait it out
Unless you have an urgent need to drive somewhere — or find yourself stuck in an unexpected shower — try not to drive during heavy rains. Instead, wait at home (or work or school) until the storm has passed.
Stay safe during COVID-19
Another way to exercise safety is to shop for your used vehicle at Bert Ogden Mission Auto Outlet in Mission, Texas, using our online tools. This process allows you to safely order from home and even have the vehicle delivered to your door.
---