What Is Wrong With My Turn Signal?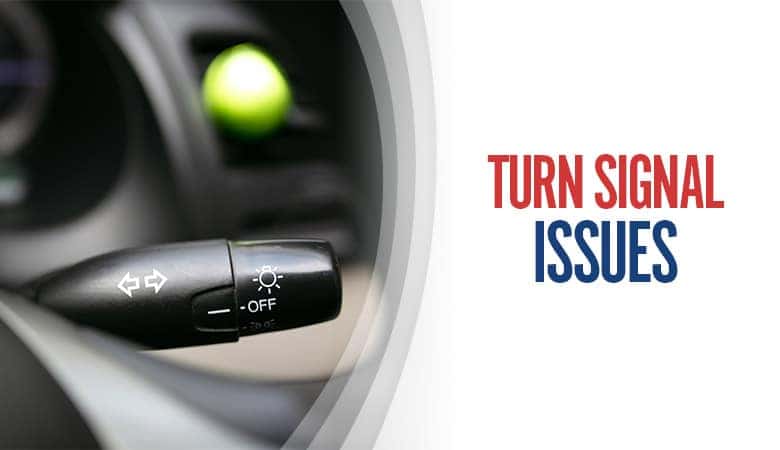 Turn signals emit a clicking noise when engaged, and we get so accustomed to hearing the sound that we can almost tune it out — until it suddenly sounds different. Is your turn signal clicking and blinking faster than before all of a sudden? There may be a couple of causes that you'll need to correct:
A bad bulb
The most common culprit for a fast-blinking turn signal is simply a bulb that has burnt out — or is about to. Engage your turn signal when parked and examine the exterior lights to see if any bulbs have burnt out. If this is the cause of the issue, then simply replace the bulb to resolve the problem. Just make sure that you replace with the proper bulb (genuine OEM parts are highly recommended regardless of make), or you may not actually notice an improvement.
A faulty connection
If a burnt out bulb is not the culprit, a bad connection likely is. This could be a loose connection point or corroded or fried wiring. Fixing this is a little more challenging for a novice. If you are unsure of what to do, just take your vehicle in for maintenance and have a certified technician fix your problem.
If you're ready to upgrade your ride, visit Bert Ogden Mission Auto Outlet in Mission, Texas, to check out our inventory of high-quality models.
---